Hello! I am Matt Knoll. I led the Baylor team to a NCAA National Championship, coached two NCAA Singles Champions, won 21 Big 12 Championships, and was named National Coach of the Year three times. I developed World Class players like Benjamin Becker who defeated legendary players like Andre Agassi, and John Peers who won Grand Slam Championships.
After 25 years in college coaching, I have decided to accept a new challenge. I will be devoting all of my experience and energy to helping young people and their families find the right college. Many people don't realize that a four-year scholarship to a top school has a value of over $500,000.
American College Placement is a mentoring and placement company. The difference with ACP is we only hire mentors that either played or coached college sport. We are the most personalized, boutique style service in the country. We will invest in you and your college selection process from building your list of schools all the way to signing your National Letter of Intent. Our mentors will meet with you and your family face to face to ensure that all your needs are being met. You will have around the clock access to your mentor via e-mail, text, and phone throughout the process.
As a longtime coach, recruiting services have been filling my inbox with profiles for decades. Here's the ugly secret no one wants to talk about. Coaches don't even read the majority of the messages. If you want to be noticed and give yourself the best possible chance to find your dream school, go with someone whose network is not only vast but, personal. My closest friends are college coaches. And because I have walked in their shoes, they know they can trust me to guide them to the best possible players for their program.
We are fully NCAA compliant and ready to help players of both genders playing any sport.
Selecting the right college and athletic program is a big job. Don't do it alone. Let American College Placement walk side by side with you from beginning to end.
No. 1 recruit from Louisiana
#18 in USA junior rankings
Four year letter winner at Baylor University
Two-time Academic All-Big 12 First Team Selection
Highest D-1 ranking of #47
Former Director of Tennis at Querbes Tennis Center
2017 Louisiana Program of the Year Winner
2017 Louisiana Junior Event of the Year Winner
Current coach at the USTA National Campus
Email: Rob@americancollegeplacement.com
Benedikt Dorsch - Germany
ATP Singles ranking 127
NCAA Singles National Champion
Six Time All American at Baylor University
Intercollegiate Tennis Association National Player of the Year
All Time Wins leader at Baylor University
Most Valuable Player of the NCAA Team Championship
Three Time Big 12 Player of the Year
Email: Benedikt@americancollegeplacement.com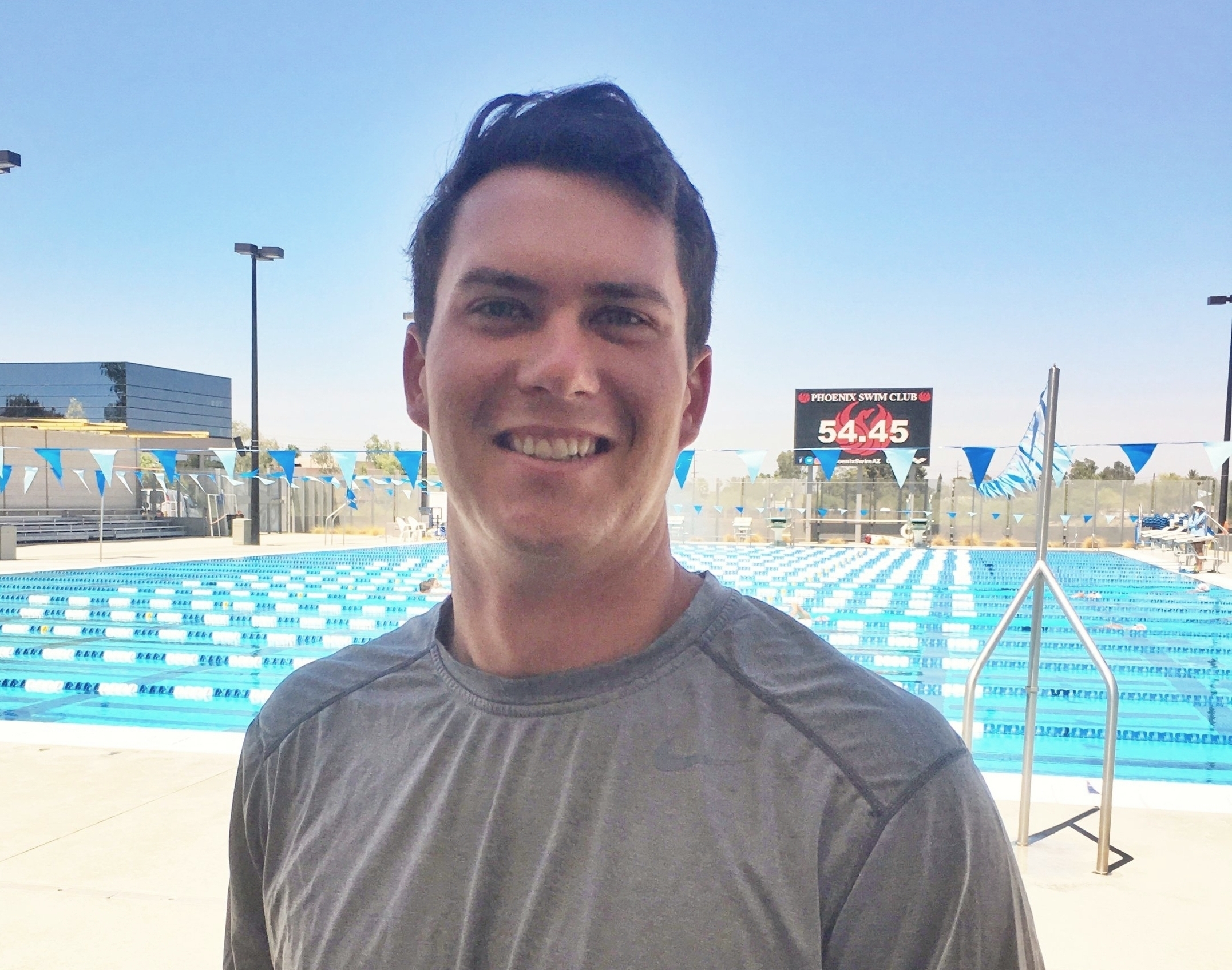 Coached world championship qualifiers
20x state champions
Current NAIA Head Coach
Current Head of Development for a Bronze Medal Club
Clinician with Olympic gold medalists and world record holders
Email: Paul@americancollegeplacement.com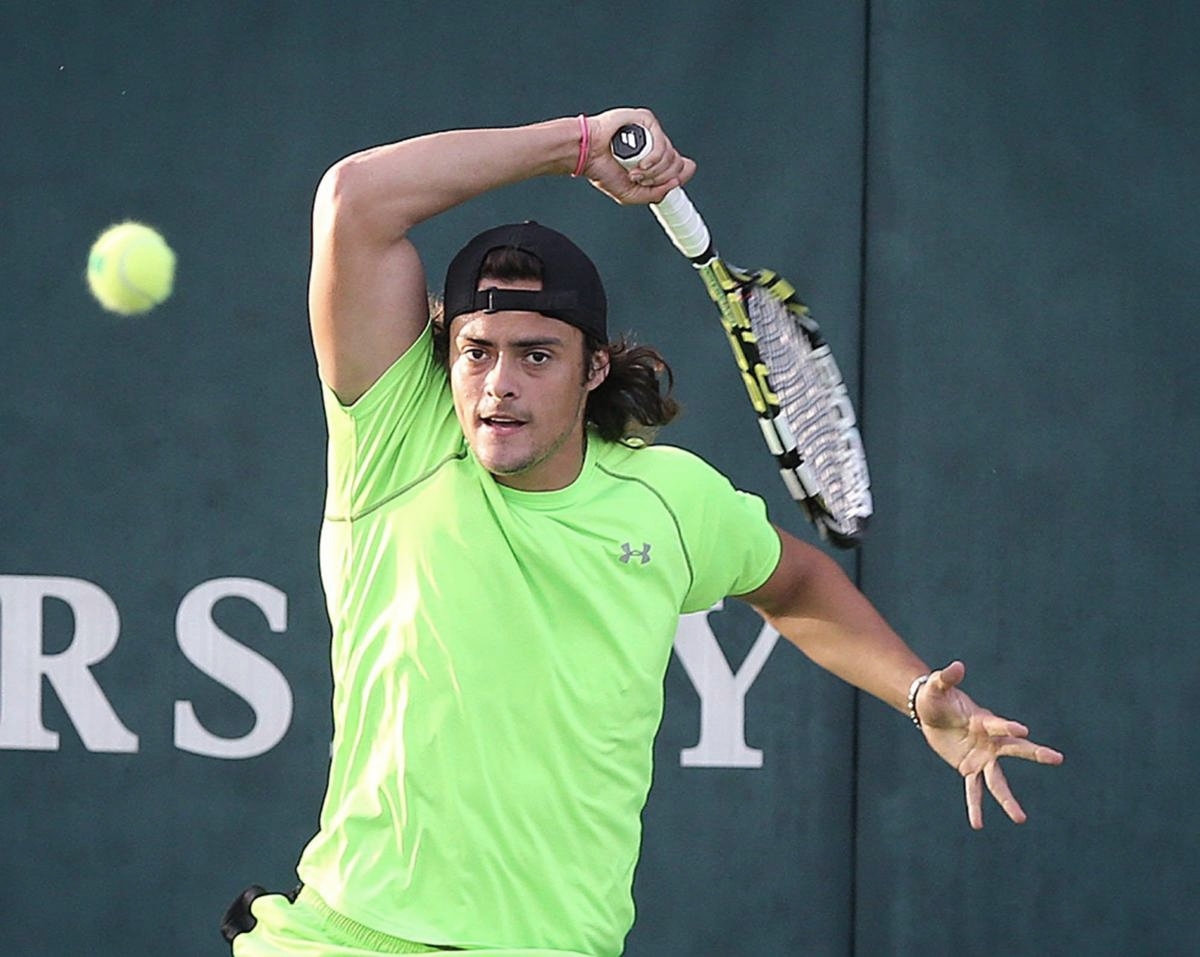 Career high ATP ranking 738
Academic All Big 12 at Baylor University
Nationally ranked in both Singles and Doubles
Six Time Member of Big 12 Commissioner's Honor Roll
Graduated with Honors from Hankhammer School of Business
Email: Felipe@americancollegeplacement.com
Tony Nelson - Kansas City
Named All -State at Pittsburg, KS High School
Runner - Up at Junior College National Championship with Butler County Community College
Coached AAU Basketball boys/girls teams for the past 10 years
Mentored dozens of players to achieve college scholarships
Email: Tonynelson@americancollegeplacement.com
Davis Cup player since 2009
Davis Cup Captain. 2017-2018
All Big 12 Commissioiner's Honor Roll selection. 2012
Academic All Big 12. 2013-2014
Highest ATP singles ranking of #663; doubles #411
Highest D-1 NCAA singles ranking of #18; #1 in doubles
All-American at Baylor University in 2015
Bronze medal in mixed doubles at the PanAmerican games in Toronto
Current Executive Director at FarmaOliva.
Email: Diego@americancollegeplacement.com
NCAA Division I Singles All American at Baylor University
Ended 2015 ranked 12th in NCAA D1
2013, 2014 and 2015 All-Big 12 student
2014 Academic All-Big 12 (first team)
2013, 2014 All-Big 12 Singles
Four times All- Big 12 Commissioner's Honor Roll selection
Highest ATP Ranking 837
Email: Tony@americancollegeplacement.com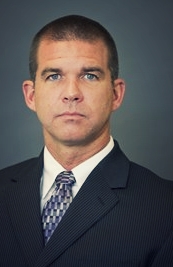 Member of the 1984 Kansas High School 5A First Team All-State; All-Region First Team; Unanimous Selection All-SEK Conference First Team
Member of the 1988 Kansas State "Elite Eight" team; Member of Kansas State 2 Time NCAA Tournament Teams (1987, 1988)
Played with NBA Players: Mitch Richmond(15 year NBA Career-Golden St Warriors, Sacramento Kings, Washington Wizards, Los Angeles Lakers). Harvey Grant(12 years NBA Career-Washington Bullets, Portland Trail Blazers, Philadelphia 76ers); Steve Henson(6 year NBA Career-Milwaukee Bucks, Atlanta Hawks, Charlotte Hornets, Portland Trail Blazers, Detroit Pistons)
Coached under current NCAA coaches Lon Kruger(Oklahoma); Dana Altman(Oregon); Russ Pennell(Central Arkansas); Dan Majerle(Grand Canyon) and former NCAA Coach Randy Smithson(Wichita St)
College Basketball Coach for 21 years at the Junior College, D2 and D1 levels
11 Years as a Head Coach at Cowley Co Community College and Wabash Valley College
Coached NBA Player Tony Allen at WVC(15 year NBA Career-Boston Celtics, Memphis Grizzlies, New Orleans Pelicans)
2002 Selected as a Court Coach for USA Basketball U19 Team Trials that included: Carmelo Anthony, Chris Bosh, Andre Iguodala and Deron Williams.
In his Junior College Coaching Career, had players move on to Universities such as Kansas, U-Conn, Kentucky, Oklahoma St, Arizona St, UAB, Auburn, Missouri, Ole Miss, Minnesota, Southern Miss, Charlotte, Wichita State, Iowa, and Cincinnati.
7 Year Experience working out College and Professional players for NBA Pre-draft Camps and Pro Careers.
Email: Mark@americancolleplacement.com
Kyle played collegiately at Grand Canyon University where he was named First Team All-Pac West Conference at the Point Guard position. His team qualified for the NCAA Tournament and he was fourth in the Nation and first in the Conference in assist/turnover ratio. Kyle was second in the league in steals, fifth in assists and tenth in 3-point field goal percentage. Prior to GCU Kyle led Johnson County Community College to the NJCAA National Championship in 2010. He resides in Phoenix where he trains high school, college, and professional players.
Email: Kyle@americancollegeplacement.com
Benjamin Mullis - Los Angeles
Interim Head Coach and Recruiting Coordinator at Pepperdine University
Led Utah State to back to back Mountain West Championships and two NCAA Tournament appearances
Regional Assistant Coach of the Year
Four Time Conference Champion as a player at Drake University
Four Time NCAA Tournament Participant
Honors Graduate with a Master's in Education
Email: Ben@americancollegeplacement.com
Twenty years of College Coaching Experience
Assistant Coach for the Turks and Caicos Men's National Team
Three Conference Championships
Six National Championship Appearances
Three Time Conference Coach of the Year
Three Time National Coach of the Year Finalist
Director of Arizona Nomads
Email: lance@americancollegeplacement.com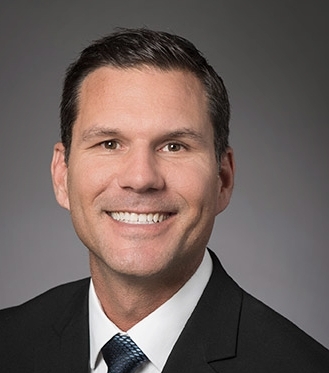 Kevin Kowalik - Kansas City
Two Time Collegiate All American
Head Coach at University of Oregon and Wichita State University
Assistant Coach at Baylor University and University of Kansas
Coached Six NCAA Division 1 All Americans
Athletic Director at Homestead Country Club
Mentored Multiple Prospects to Achieve Scholarships from all levels of Intercollegiate Athletics
Email: Kevin@americancollegeplacement.com
Director of Recruiting, Indoor and Beach Volleyball at Be the Beast Recruiting, Hermosa Beach, CA 2014-2018.
Head Women's Volleyball Coach, Georgia State University 2010-2013
Associate Head Women's Volleyball Coach, University of Maryland 2008-2009
Assistant Women's Volleyball Coach University of Dayton 2003-2008. Team ranked #12 in the Nation.
Played Setter for Xavier University. Was ranked #7 in the Nation in assists. Named Team MVP and Team Captain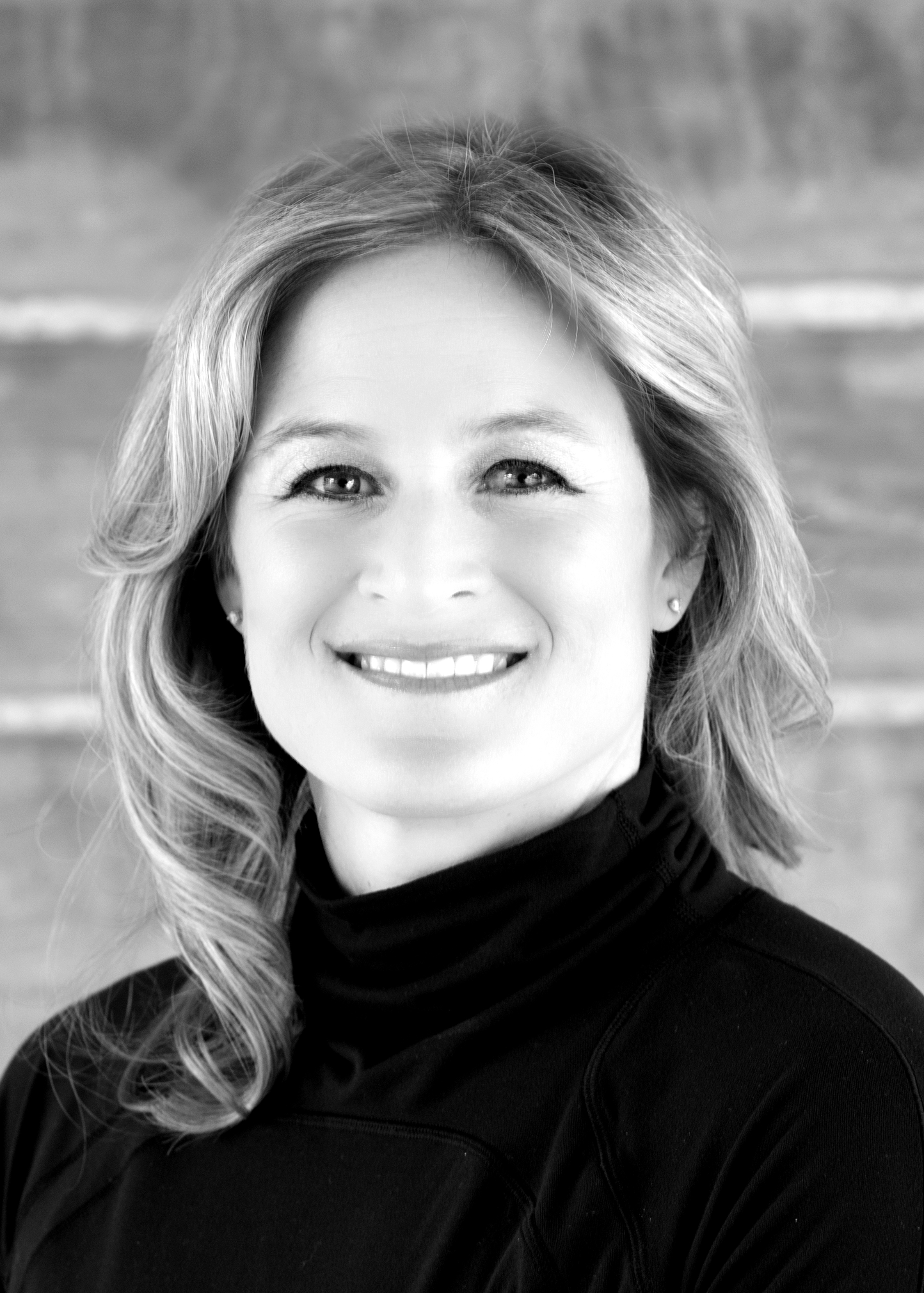 NCAA All American at Notre Dame
Two Time Conference Player of the Year
USA World Championship Roster
AVP Pro Beach Volleyball Rookie of the Year
Baylor University Assistant Volleyball Coach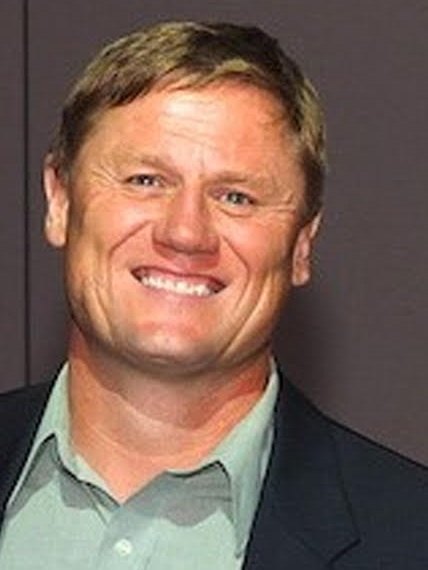 Head Coach at the University of Tennessee
Led his team to the NCAA Division 1 Team Final
NCAA Division 1 National Coach of the Year
Led his team to the SEC Regular Season and Tournament Championships
SEC Coach of the Year
Coached the NCAA Doubles Champions and two NCAA Singles Finalists